Vazhakkai Fry is a spicy and flavorful dish that combines Vazhakkai, onion, and curry leaves in a pan. Vazhakkai Fry is a delicious side dish for rice meals that can be prepared in minutes.
Raw bananas are high in nutrients and are beneficial to people with diabetes.
The spicy, acidic flavour with a hint of sweetness goes well with rice, idlis, and even dosas. The base for any pulikuzhambu is the same, whether with bhindis or brinjals, and it always turns out delicious.
Poondu Kulambu is a spicy and flavorful gravy cooked from garlic, tomato, onion, and tempered and ground spices. When we run out of vegetables, Poondu Kulambu is an excellent alternative. It goes well with rice, idli, and dosa. This is Kasthuri amma's signature dish. She loves preparing Pudina Thoyial as a side dish as well.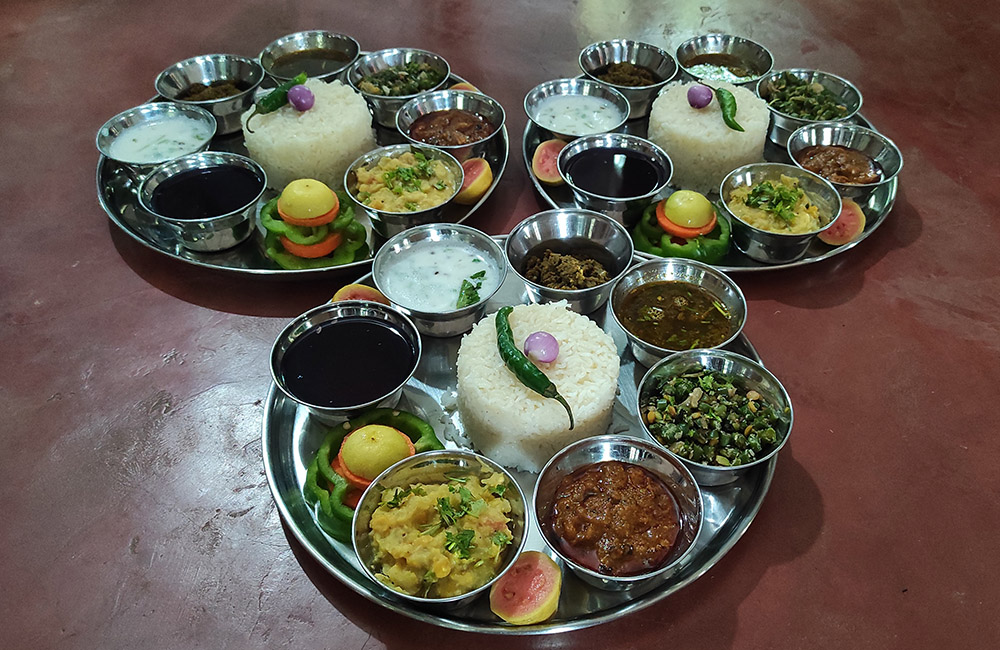 Mint leaves are widely utilized all over the world. It has numerous benefits. It may be used to make everything from Pudina Thoyial to refreshing mojitos. It not only gives an extra dash of flavor, freshness, and aroma, but it also contains medicinal capabilities that can help you in a variety of ways. Vaksana Farms is a natural retreat to give guests a healthy, relaxing experience. Our guests appreciate that we have a menu that eats local, fresh produce.
Urundai Kolumbu is another signature dish of the mother daughter duo that runs the catering at Vaksana Farm Stay. Their methods are traditional, and the taste is delectable, mouth-watering, and inviting.
These dishes are served with steamed rice, curd, rasam, pickle, salad, a seasonal fruit, a variety poriyal and buttermilk.