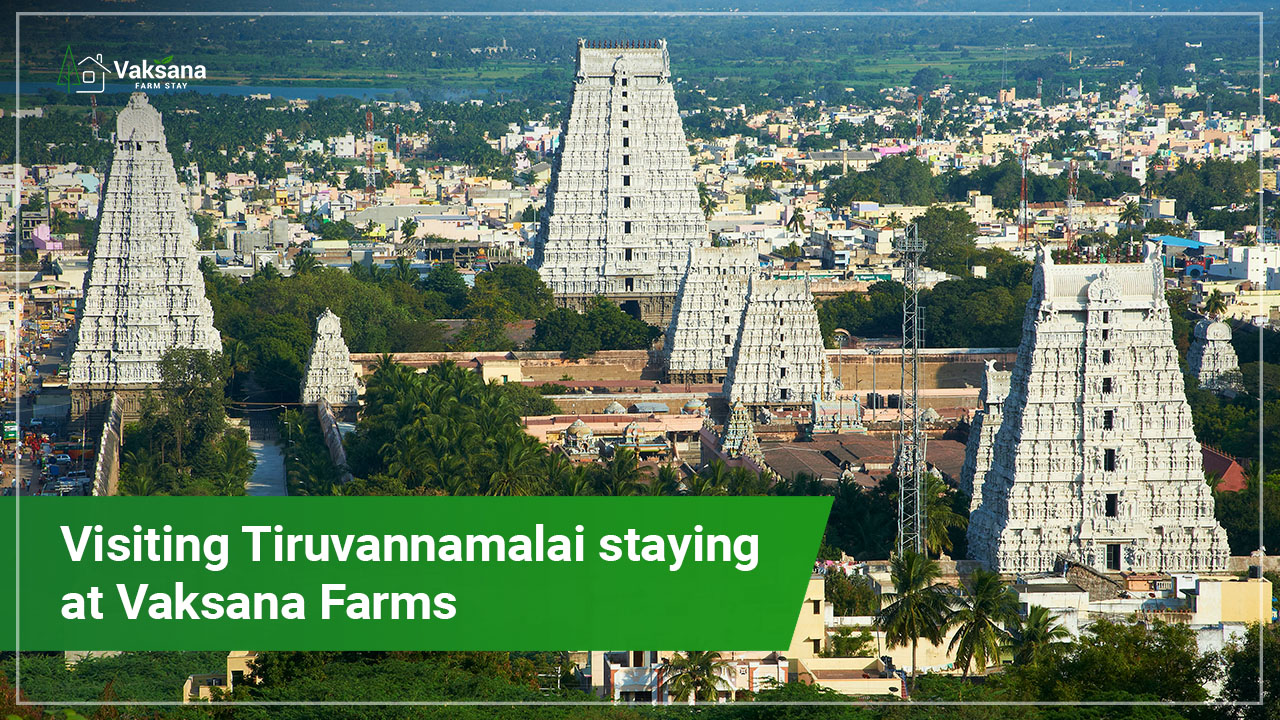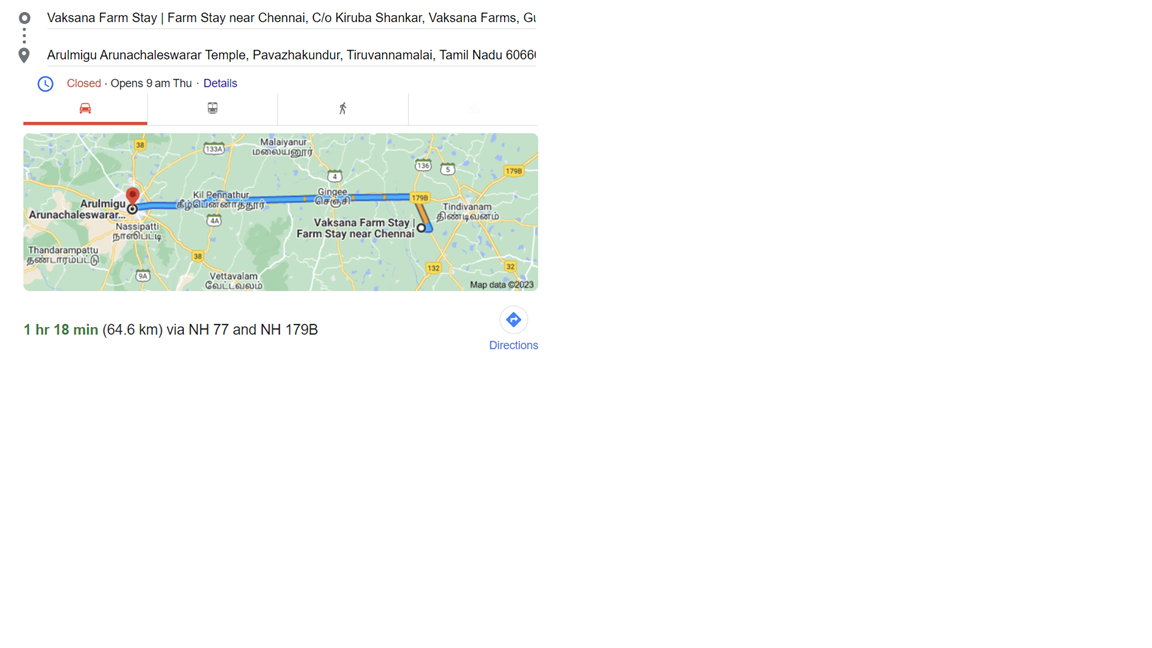 Arunachaleswarar Temple, also called Annamalaiyar Temple, is located at the foot of Arunachala. This is a 1 hour and 18 minutes drive from Vaksana Farms. From Vaksana Farms the temple is a popular tourist attraction and many of our guests like to make our farm a central point to visit Tiruvannamalai, Mailam Murugan, Cenji Fort and many temples close by. They prefer to stay in a comfortable place and take their own car. Some of our guests also hire a private vehicle from Chennai.  Many guests prefer combining their temple visits and staying at our farm. Most guests tell us they have yet to find suitable accommodation close to the temple and like to stay at Vaksana. We often suggest this temple to those who visit our farm as well. It is considered Lord Shiva's most significant temple in the world.
Devotees throng the temple and share their experiences with us. Simply thinking about Tiruvanamalai repeatedly is enough to bring about Mukthi because it is a must-sthalam. Saints, Siddhas, and spiritual seekers worldwide, including Sri Ramana Maharishi, Sri Seshadri Swamigal, Sri Yogi Ramsurat Kumar, and many others, have made it their home.
This temple is devoted to the god Shiva and is one of the "Pancha Bhoota Stales," or temples connected to the five elements. Here, Agni Lingam is the name given to Lord Shiva's idol, also referred to as Arunachaleswarar or Annamalaiyar.
How to reach?: 
Tiruvannamalai can be reached from Chennai in around 195 kilometres, 3 hours and 45 minutes and from Bangalore in about 205 km (4 hours and 15 minutes). Roads and railroads connect it nicely. Buses travel directly to Tiruvannamalai. However, using a taxi service is the most practical option.
Temple Hours: Sri Arunachaleshwarar Temple is open from 5 am to 12:30 pm and 4 pm to 9:30 pm.