At Pico, Laxmi Ammal and Kasturi Sivaraman offer guests a slice of the village life with creature comforts
Summer vacations tend to bring a whiff of nostalgia along with them, of time spent at your grandma's home, eating homemade food and listening to stories about your roots. A homestay called Pico in Tamil Nadu will take you on a trip down memory lane. Situated two hours from Chennai in a village called Rettanai, the homestay is run by a mother-daughter duo—Laxmi Ammal, 89, and Kasturi Sivaraman, 71—who promise plenty of stories and farm-fresh food.
The hosts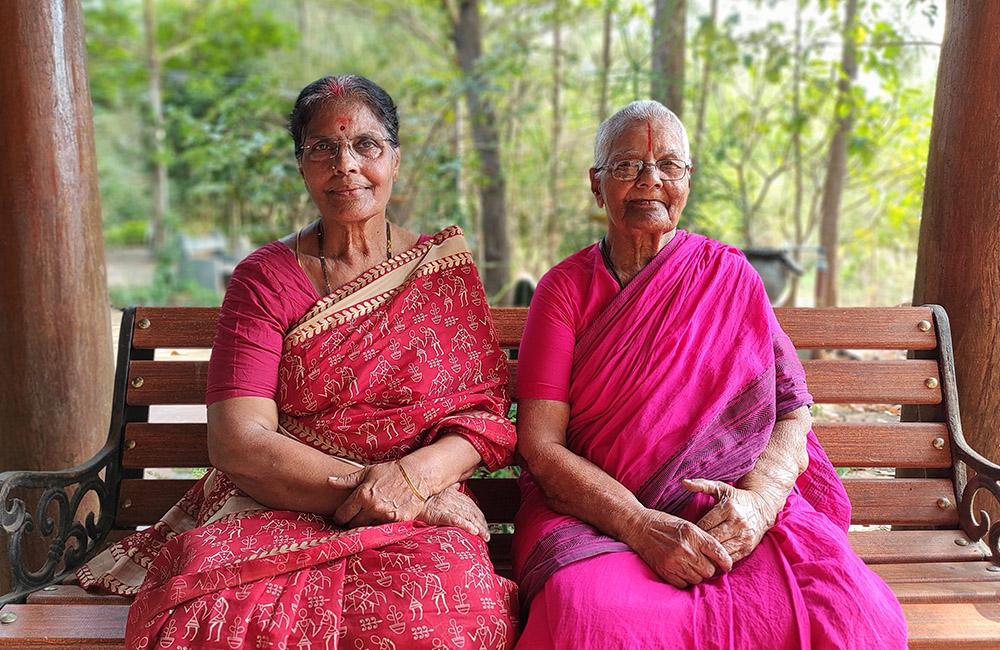 Nearly eight generations of the Ammal family have lived in Rettanai and the farm is an ancestral plot that has been handed down through generations. Over the years, many villagers turned to cities for jobs and the land remained barren. However, Sivaraman's son, Kiruba Shankar, didn't want to lose his agricultural roots. He slowly expanded the farm from a two-acre property to a 13-acre one, and began harvesting crops bringing back the greenery.
"The ground reality of running a farm, though, is it takes a lot of effort, time and money. If it's not self-sustainable it becomes a hobby," says Shankar. "During the lockdown, we saw a lot of demand from city folk who are just eager to step out and go to places that are green and clean. That's when we thought of capitalising on it and the idea of starting a homestay sparked."
You may think Shankar's mother and grandmother would want to take a backseat at their age. But the two jumped at the opportunity and decided to take complete charge. "My mother and grandmother have always been the backbone of this home. But they've done it within the four walls. They've always had the quest to start something of their own and be independent," says Shankar.
It's never too late to pursue your dreams, and Ammal and Kasturi Sivaraman are testament to this. Since they started in 2021, the two have hosted over 200 guests, cooking farm-fresh food and offering guests the best of the village life.
The homestay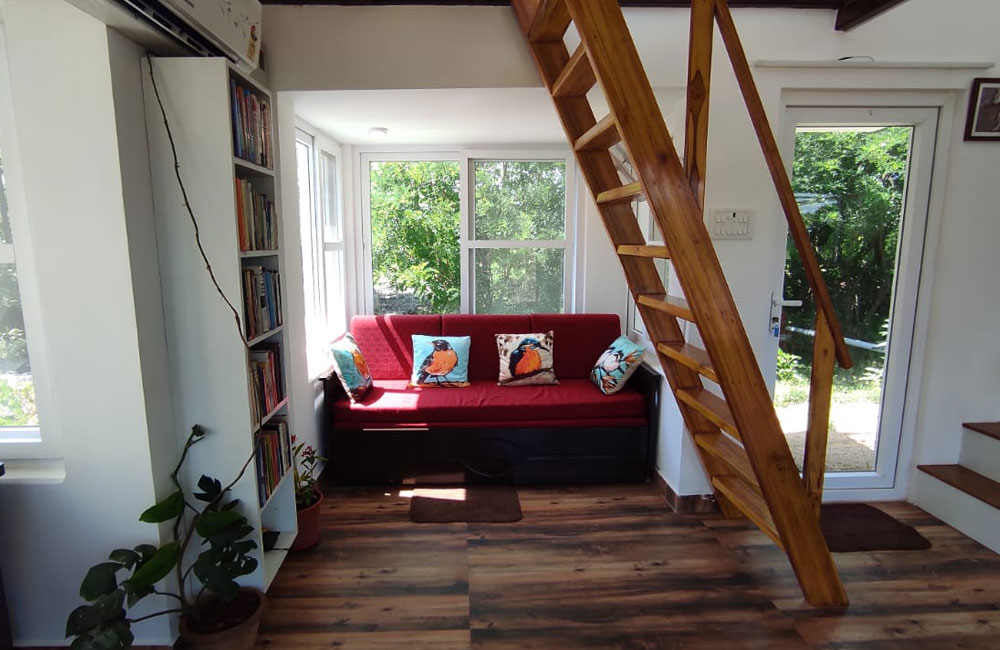 An architect wasn't involved in the making of Pico. The homestay that sits on 13 acres of land surrounded by orchards and paddy was built entirely by the family. Shankar and his father designed the house, with help from local masons. His two daughters overlooked the interiors, with a little inspiration from Pinterest. The result is a cosy 400sqft home, with large glass windows and doors that invite the outside in no matter which part of the house you are.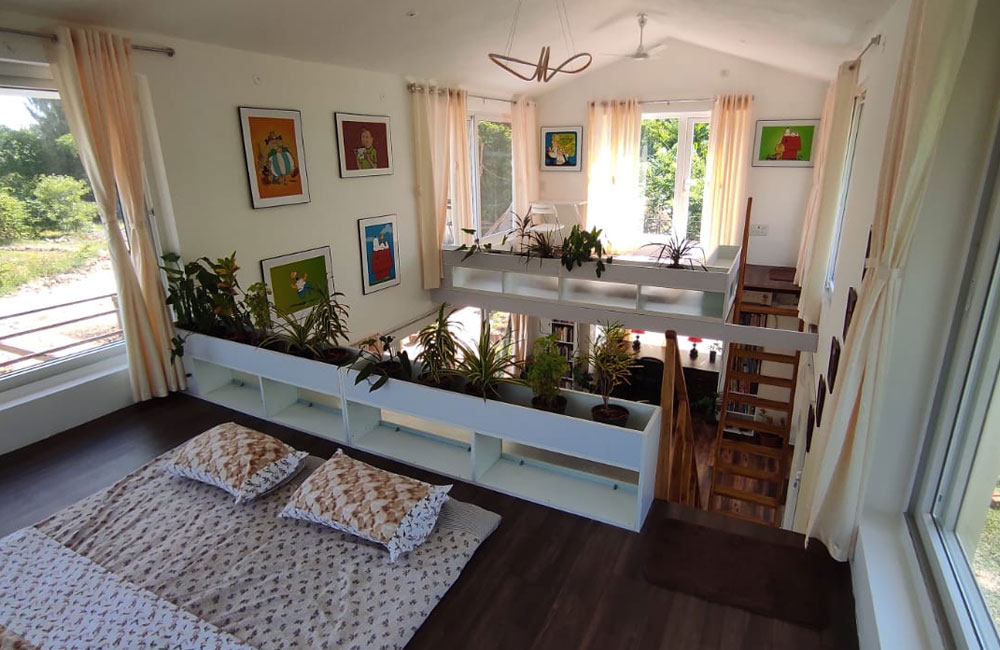 The house doesn't have a bedroom. The living room leads to a mezzanine floor with a mattress. But the house is equipped with all mod-cons, including an air-conditioner, washing machine, oven and high-speed Wi-FI. Should you want to work from here, there are three desks. Shankar can't promise that the views won't be distracting, though.
The food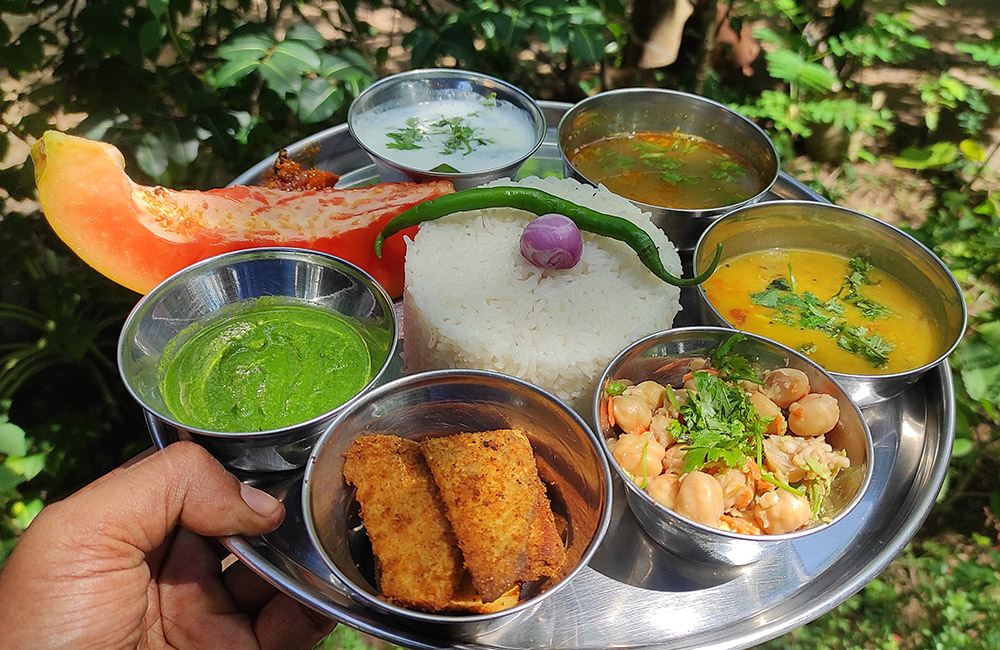 Although a homely meal, Ammal and Sivaram pull out all stops to lay an elaborate spread. The two wake up at 4am to prepare dishes and sometimes are also seen picking ingredients on the farm. Guests are welcomed with sembaruthi, a juice made of hibiscus flowers, and sangupoo, a drink prepared with butterfly pea flower. At mealtime, look forward to dishes such as urunda kozhambu (dal vada curry), poondu kozhambu (a tamarind-based curry), more kulambhu (a creamy yoghurt curry) and kevuru kambu koozhu (porridge), sambhar, rasam and buttermilk. Vegetables harvested by you from the farm can find their way on your plate the next day.
Running a homestay is no mean feat, but the two love their job despite the ailments that come with age. "It gives me immense happiness and satisfaction when people get to experience the local village life," says Ammal. "And even though it can get physically draining, our energy is replenished when we see people happy."
How to spend 48 hours in Rettanai, Tamil Nadu
Be prepared to get your hands dirty at Pico. "There's always so much happening at the farm. Yesterday we transplanted chilli saplings. Today, we harvested mango, guava, and java apple. Anyone can hop onto the farm and join us," says Shankar. Guests can also take a dip in the many natural ponds at the property or go on leisurely walks on the farm.
Should you want to step out, Gingee Fort is a 30-minute drive from the stay. The 13th-century fortress has changed hands from the Mughals to the Marathas and sprawls across three hills—Rajagiri, Krishnagiri and Chandryandurg. There's also a lord Murugan temple, about 20 minutes drive from the property, and Veedur Dam, about 30 minutes away.
Pico can accommodate up to four people, and the tariff starts from Rs4,000 on weekdays, and Rs6,000 on weekends.