The best type of vacation has been a workcation! Indeed, and for all the right reasons. Everyone imagines working from a farmhouse in a beautiful natural setting.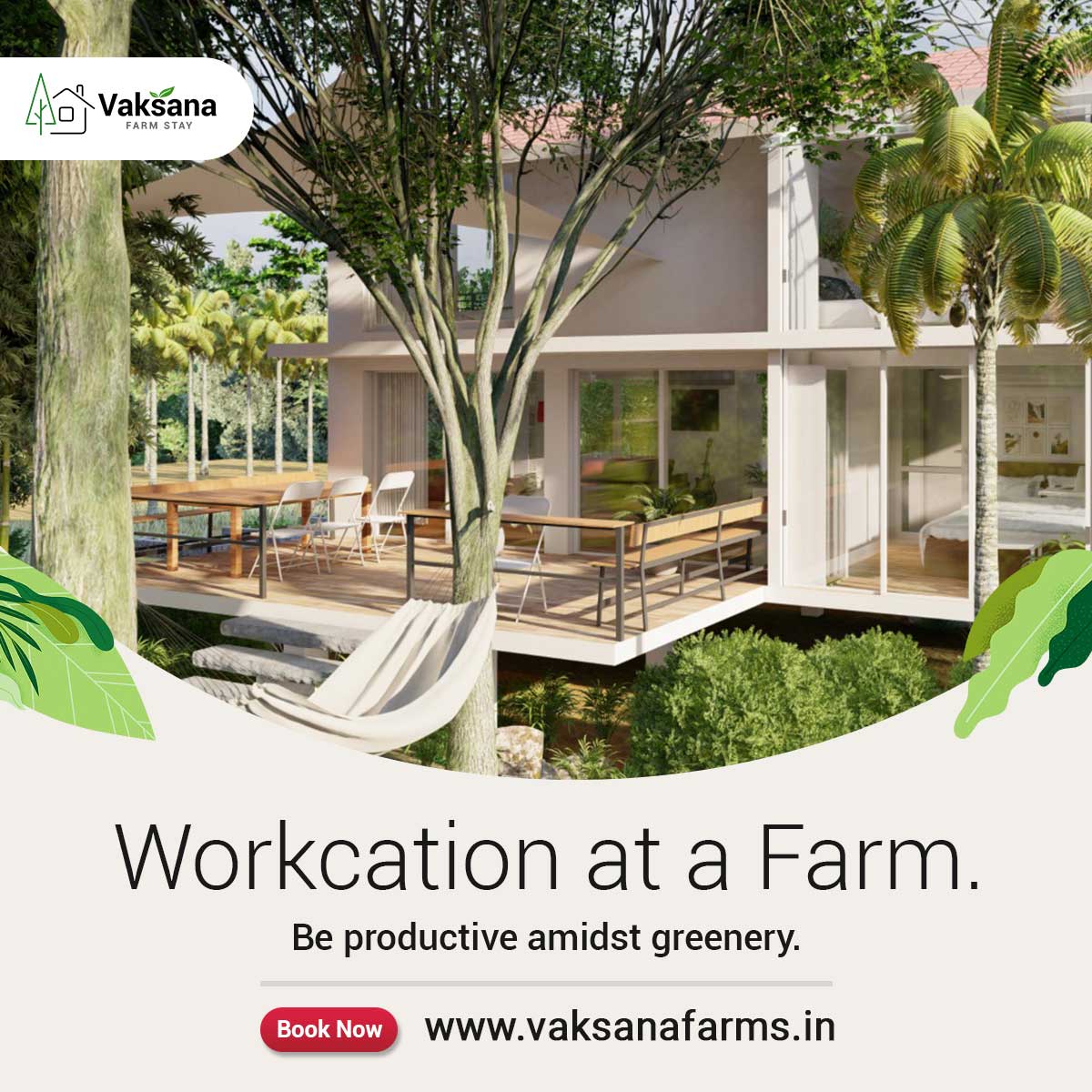 It is a good idea to plan a trip to a remote organic farm without taking a day off from work during the week. It will help you feel refreshed and ready to work even harder.
People are increasingly choosing lengthier stays to work remotely, a trend we are calling "Live Anywhere."
Vaksana Farms has this covered for you. When you choose a weekday, you get a cheaper discounted price as compared to weekends.
You can work from our farmhouses where each house has three work desks in addition to a comfortable dining table. You could also sit outdoors and take calls and work. The place is peaceful and tranquil without any disturbance. We have high-speed broadband Wi-Fi. With homemade sumptuous healthy food served to you and coffee/tea on demand, you are all set. Experience work away from work. Literally!
To make your booking visit https://www.vaksanafarms.in/